Legal Notice
No material from Modeler Site any Web site owned, operated, licensed, or controlled by Damian Covalski may be copied, reproduced, republished, uploaded, posted, transmitted, or distributed in any way, except that you may download one copy of the materials on any single computer for your personal, non-commercial home use only, provided you keep intact all copyright and other proprietary notices. Modification of the materials or use of the materials for any other purpose is a violation of Damian Covalski's copyright and other proprietary rights.
Read More here > Legal notice
Aviso legal
Ningún material de MS puede ser copiado, reproducido total o parcialmente, republicado, descargado de la red, trasmitido, anunciado, o distribuido de forma alguna, por ningún medio existente y o por inventar. A sola excepción de que usted descargue de la red una copia de los materiales en una sola computadora para su uso personal familiar, no-comercial, a condición de que usted mantenga intactos los derechos de propiedad literaria y otros avisos de propiedad. La modificación de los materiales o uso de los materiales para cualquier otro propósito es una violación de los derechos de autor y otros derechos de propiedad de Damian Covalski . Para los fines de estos términos, el uso de cualquier material perteneciente a MS en cualquier otro sitio WEB o computadora conectada a una red distinta de Internet esta terminantemente prohibida.
Lea más aquí > Aviso legal
---
This is an old Tamiya kit, I guess more than 30 years, I saw the first time in 1978, but this one was built in 1998. Unfortunately the kit decals were ruined and, I don't know why, I used other ones in spite of to let the model as was. The motor was painted with a mix of Humbrol metalcote paints, and the bodywork was done with a mix of clear orange and cooper. In the time I built the model I used to improve the plastic spokes instead to use wire spoke wheels. Please notice the improvements in the brake caliper, also in the drum of the rear brake.
---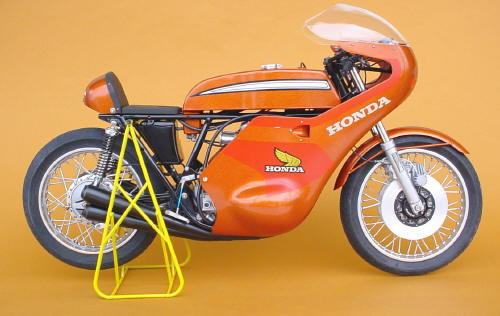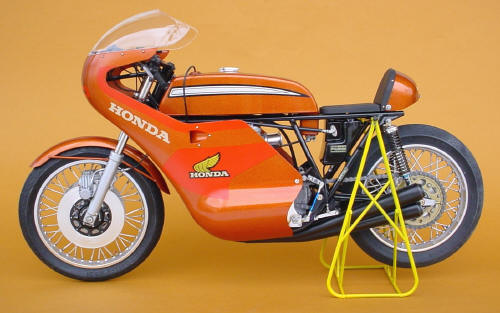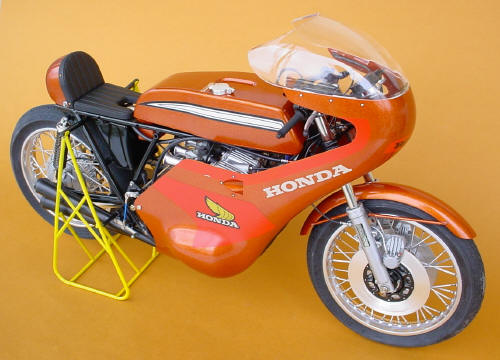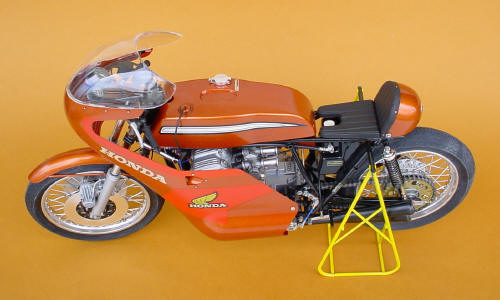 ---
Big size photos are only available in our PDF format.
Las fotos de gran tamaño solo están disponibles en el formato PDF.
---
Support us ordering our notes in PDF > Here
Apóyenos ordenando nuestras notas en PDF > Aquí