Legal Notice
No material from Modeler Site any Web site owned, operated, licensed, or controlled by Damian Covalski may be copied, reproduced, republished, uploaded, posted, transmitted, or distributed in any way, except that you may download one copy of the materials on any single computer for your personal, non-commercial home use only, provided you keep intact all copyright and other proprietary notices. Modification of the materials or use of the materials for any other purpose is a violation of Damian Covalski's copyright and other proprietary rights.
Read More here > Legal notice
---
The Argentine assault amphibious vehicles can be classified as part of the Marine Corps Battalions belonging to the IMARA (Infantería de Marina de la Armada de la República Argentina), they are called VAO.
Featuring round headlights, they are the early LVTP-7. All the Argentine LVTP-7 saw services during the Falkland War first landing.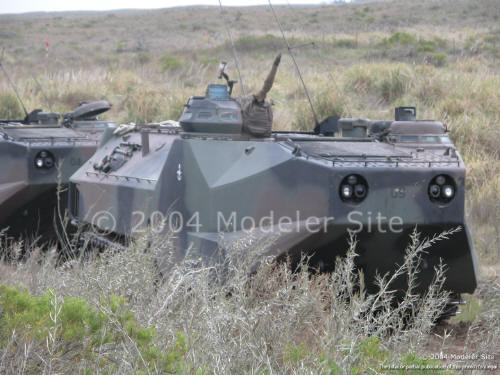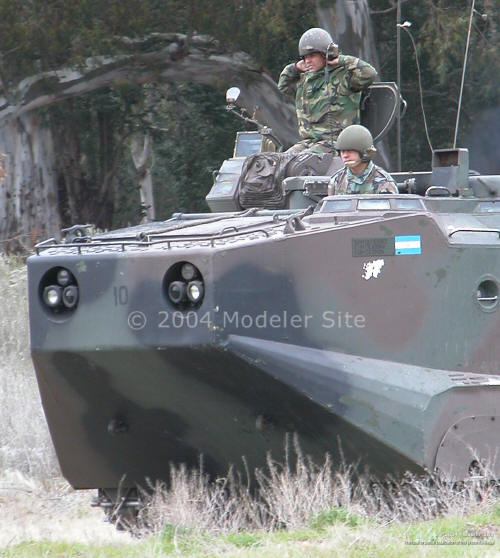 Excellent shot of the LVTP-7 N°10. The gun in the turret is not mounted. On the lateral, close to the

A

rgentine flag, we can see the Falklands'

silhouette. The N°10 was the second vehicle in landing during this conflict.
---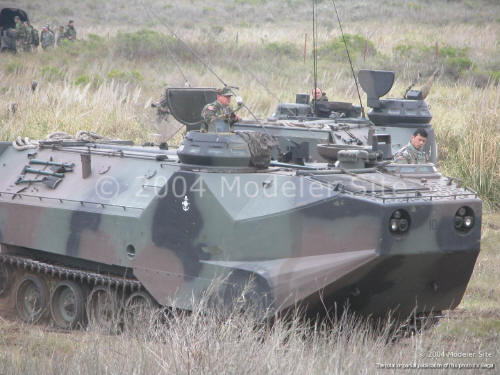 From the twenty units bought, nowadays, there are only 11 operational units; 9 belong to the LVTP-7 similar to the one in the references photos, while the other two vehicles belong to the LVTC-7 Command version and to the LVTR-7.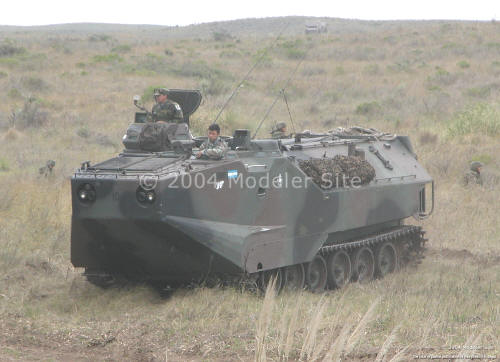 To achieve the Argentine version, the Academy kit Ref. 1344 may be used without being modified, using Condor Decals Ref. 35002. Academy also offer separated links to mount the tracks for this version, Ref. 1353, although very poorly detailed, they're better that the ones the kit provides.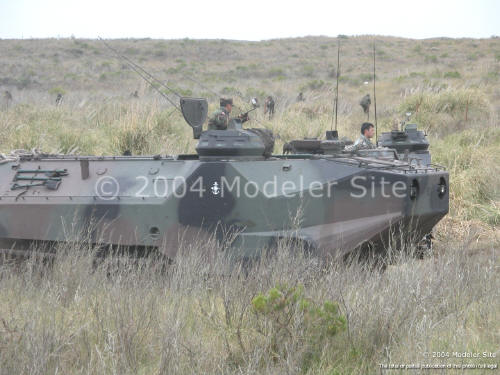 On the right side, you can see just the Navy's badge. The argentine LVTP-7s paint scheme underwent at least three modifications. First, they were painted entirely Olive Green with yellow numbers. When they came back from the Falklands, a four color scheme like the MERDC in USA was intended, and finally, the three color scheme seen in the photos was adopted.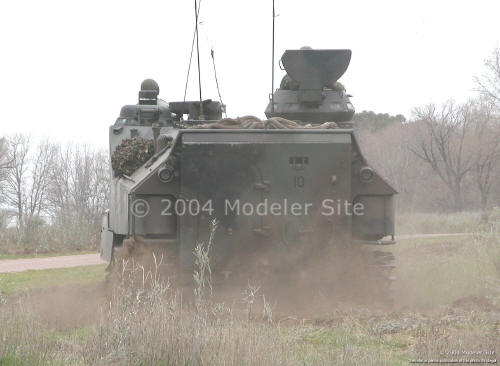 In this rear view we can appreciate the hydro-jets cylindrical water exits in close position. Those hydro-jets as well as the tracks attend the water propulsion. The LVTP-7 was the first amphibious vehicle in carrying hydro-jets.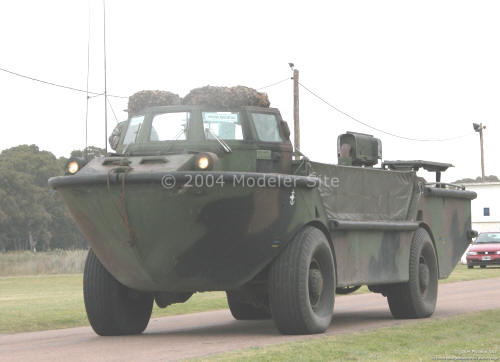 The LARC-5 also saw action during the Falkland War. The five operative units were used as artillery transport.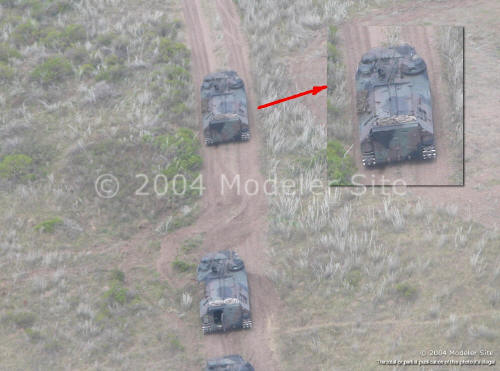 In this aerial photography, we can see that the distribution of colors is similar to both vehicles. This shows that the manufacturer offer them in a standard scheme, and it would be very important to paint it the same way, to give faithfulness to our models.
---
Nota de los autores: Nuestro agradecimiento a la Infantería de Marina y a sus hombres por su colaboración y por habernos permitido tomar estas imágenes.
---
Support us ordering our notes in PDF > Here
Apóyenos ordenando nuestras notas en PDF > Aquí