Legal Notice
No material from Modeler Site any Web site owned, operated, licensed, or controlled by Damian Covalski may be copied, reproduced, republished, uploaded, posted, transmitted, or distributed in any way, except that you may download one copy of the materials on any single computer for your personal, non-commercial home use only, provided you keep intact all copyright and other proprietary notices. Modification of the materials or use of the materials for any other purpose is a violation of Damian Covalski's copyright and other proprietary rights.
Read More here > Legal notice
---
The 1/6 scale motorcycles Tamiya manufactured, were always incredible kits. Their quality and beauty, even today, after so much time astonish me. They have big plastic parts, whose accuracy and details many kits would envy.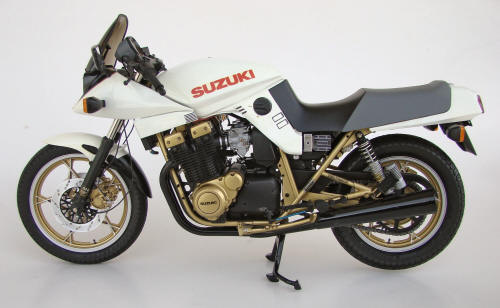 Customized Katana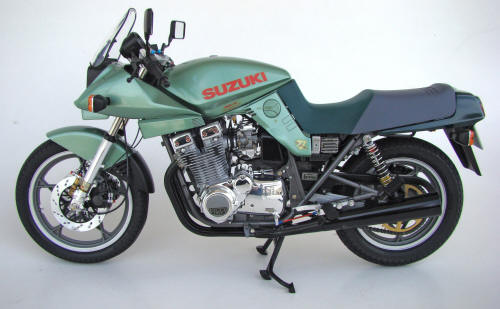 Standard Katana
---
The modifications
For the modelers like me, that build several kits annually, few new kits during several years is frustrating. Wishing to find more fun I couldn't see other way that modifying an existent model.
In this article I show my customized Katana. As I would like my 1/1 Katana were, if I had one of course. (the civilian vehicles allow us certain artistic licenses).
To simplify things, I worked with simple modifications, that anybody can realize, or take the idea for an own project.
I decided that it had to be a quick and funny project, not an incredible one but tedious and endless.
---
This note is offered in PDF format to be read or printed using Acrobat reader, contact our webmaster > Here
Includes more than 31 pics, here we show only the text pages.
Esta Nota es ofrecida en formato PDF, el cual puede ser leído o impreso usando el Acrobat reader, contacte a nuestro webmaster > Aquí
Incluye más de 31 imágenes, aquí solo mostramos las paginas de texto.
---
Big size photos are only available in our PDF format.
---
Support us ordering our notes in PDF > Here