Legal Notice
No material from Modeler Site any Web site owned, operated, licensed, or controlled by Damian Covalski may be copied, reproduced, republished, uploaded, posted, transmitted, or distributed in any way, except that you may download one copy of the materials on any single computer for your personal, non-commercial home use only, provided you keep intact all copyright and other proprietary notices. Modification of the materials or use of the materials for any other purpose is a violation of Damian Covalski's copyright and other proprietary rights.
Read More here > Legal notice
---
There are two 1/12 Diecast Mercedes Benz SLR model car products at present. One is the CMC's SLR, super-detailed and costs 2000 USD, the other, produced by Motormax at a low price 100 USD but poorly detailed. Everybody loves the CMC's SLR by the splendid details and the spectacular atmosphere it blows, however, when the price is told, nobody would dare to dream to own such an expensive model anymore, and the only word left is "WOW". So, the second choice, certainly, will be the Motormax's SLR for its low price but regrets and disappointments appeared.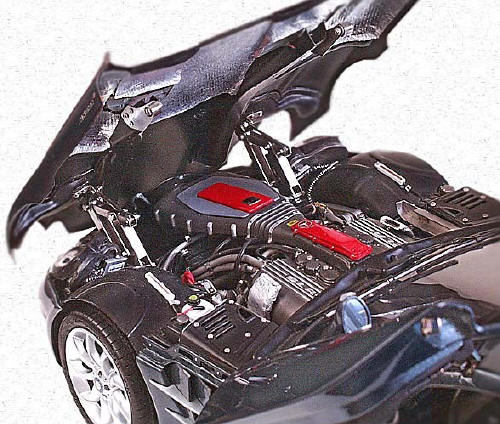 Mercedes Benz SLR from CMC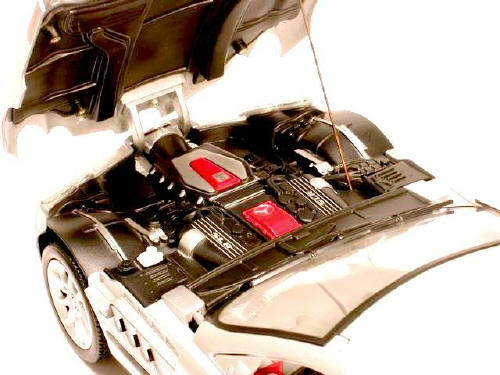 Mercedes Benz SLR from Motormax
---
The Motormax's SLR—Before improving
The Motormax's SLR is good in scale and outward appearance but poorly detailed that it is unacceptable for a serious modeler or collector except the low price. To avoid regrets and disappointments, I dismantled the model into pieces in order to improve the parts for higher quality. See the original details below.
---
This note is offered in PDF format to be read or printed using Acrobat reader, contact our webmaster > Here
Includes more than 63 pics, here we show only the text pages.
Esta Nota es ofrecida en formato PDF, el cual puede ser leído o impreso usando el Acrobat reader, contacte a nuestro webmaster > Aquí
Incluye más de 63 imágenes, aquí solo mostramos las paginas de texto.
---
Big size photos are only available in our PDF format.
---
Support us ordering our notes in PDF > Here